Summer Camp 2021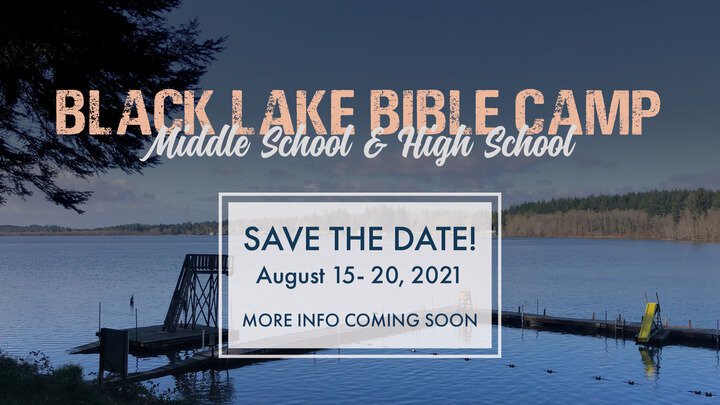 SUMMMMMMMMEEEEEEERRRR CAMMMMMPPP!!!! (sorry we're just super excited about this). We'll be renting out Black Lake Bible Camp facilities (in Olympia), and spend the week playing crazy rec games, learning from God's Word, swimming and hanging out at the lake, and so much more. The camp has a ton of fun activities, great cabins for lodging, a cool dining hall, and we're so pumped to run a camp for our middle and high schoolers this summer. We do have limited spots based on lodging, so sign up quick!
Get $100 OFF Summer Camp
Our Board of Directors have generously offered to subsidize the cost of camp by $100 for every student who wants to go! Use the discount code "CChurch" during registration to receive $100 off your registration.
Cost: $400
Black Lake Bible Camp
6521 Fairview Road Southwest
Olympia, WA
Drop off August 15th at CCS and pickup August 20th at CCS.
Questions about camp? Email Megan.