If you want to turn your family upside down and take the path of changing your family's legacy for the next 500 years, then this weekend is for you.
THIS IS NOT A CONFERENCE
What Makes the Family Teams Weekend Different?
Family Teams Weekend is unlike any workshop or Christian conference you've ever experienced. This is not two days of just marriage encouragement, parenting tips, or inspirational talks. It's where we pull back the curtain and introduce an entirely new way to think about and lead your family as a team on mission. These two days will combine incredible epiphanies and paradigm shifts with stuff that is so practical and immediately actionable the day you get home. You will go through various exercises with your spouse that are guaranteed to send you back different, activated, and equipped.
The Details
WHERE:
Calvary Chapel South
1340 W Smith St Kent, WA 98032
WHEN:
Friday Evening, September 16th
Saturday, September 17th
COST:
$75 (early-bird) registration covers you and your spouse!
Early-bird registration closes on August 1
$100 Registration (beginning August 2)
(Includes a workbook for you and your spouse)
Schedule
Friday, September 16, 2022
The Decision: What is the Family?
Q&A
Saturday, September 17, 2022
Team: God Made Family Better Together
Tool: Writing a Family Mission & Pillars
Q&A
How to Balance the Many Activities of a Family Team
Tool: Crafting a Weekly Rhythm
Q&A
Table: A Meal to Inspire the Generations
Tool: Establishing a Family Meal
Q&A
Final Charge and Blessing
*On-site lunch available for purchase
Family Teams Host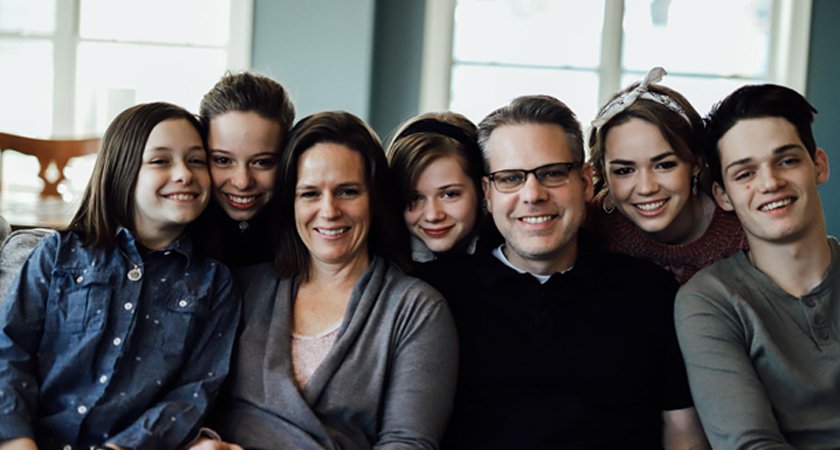 The Pryors
Jeremy and April Pryor had an epiphany over two decades ago, realizing that the way we all do family in the West is mostly a failed experiment, and the Scriptures are calling us back to a bigger and better design. Since then they have been discipling, teaching, and impacting families in the greater Ohio region for years through various projects and resources. They've spent the last 20 years building Team Pryor together and have five kids: Kelsey, Jackson, Sydney, Elisa, and Kaira. They live in a multigenerational house with Jeremy's parents and April's mom near Cincinnati, Ohio. They've founded and led several businesses, and non-profits including Epipheo (a video production agency) Just Sew (a quilt shop), FamilyTeams.com (training content for families), 1000 Houses (a network of Cincinnati disciple-making households), and The Story-Formed Life (a discipleship training resource).
See what other families are saying
Real feedback and comments from past Family Teams Weekend attendees
"This conference was probably the most practical thing we've done. We feel like we have tools and a clear action plan. This was so good for us and is going to be super helpful in building a strong foundation."
"The weekend was life changing. We almost didn't attend due to cost and time, but we are SO glad we did now."
"The weekend definitely helped us create our vision and gave us hope in our marriage and family. It was helpful being around other families and realizing we were not alone in this."
COST COMPARISON
Counseling: $2500
Family Vacation: $4580
Average Cost of Divorce: $21,000
Changing Your Family Forever: $75