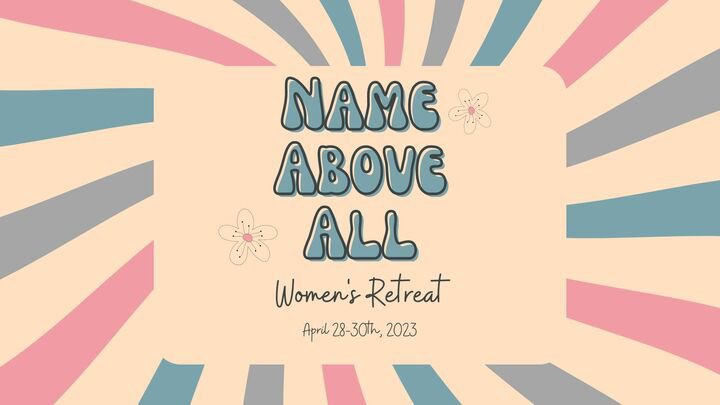 NAME ABOVE ALL - WOMEN'S RETREAT 2023
Have you ever thought about the importance of a name? A name secures identity, a story, a meaning. At this retreat we will be reflecting on a few names of God, it's power and what it means for us and to us. We will reflect on our identity in Him, our story written by Him and our meaning in this life, that points to Him.
Join us as we retreat from our day to day and spend a weekend setting our hearts on Jesus, learning from the word of God and responding in worship.
INFORMATION:
Dates: April 28-30, 2023
Location: Cascades Camp
22825 Peissner Rd SE, Yelm, WA 98597
Cost: $215
Our Stay:
Friday-Sunday (2 Nights/3 Days)
Friday doors open at 5pm.
All meals provided Saturday & Sunday.
No meal provided Friday night.
Checkout: Sunday at 12pm.
2 large cabins reserved with multiple rooms.
Each room has 5 beds & private bathroom.
Fun Koinonia Tips
Bring a snack to share.
Carpool with friends, new & old.
Make late lunch/early dinner plans with some other ladies for Friday.
Bring a game or nail polish for down time.
Other important details:
Lap bound infants only