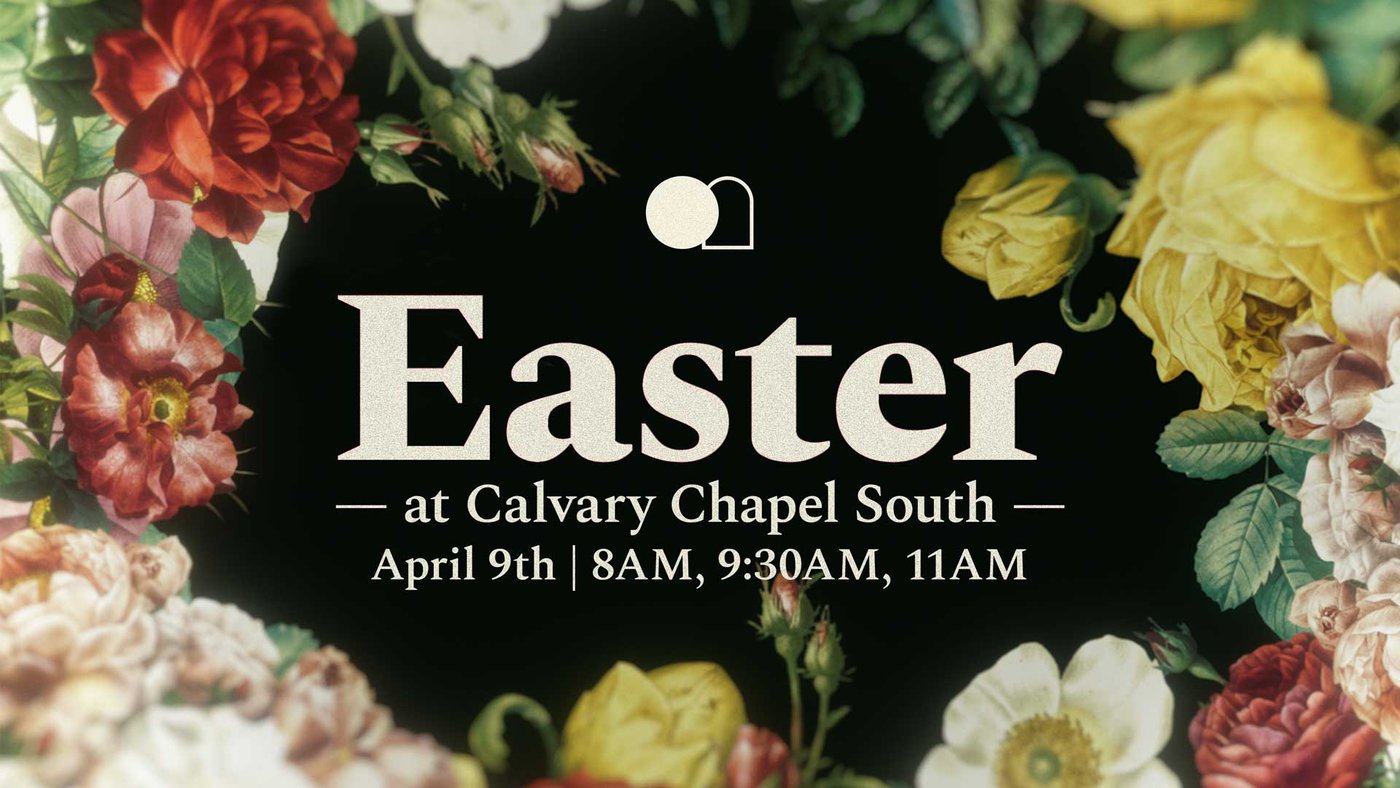 HE IS RISEN! Join us for Easter services at Calvary Chapel South on April 9th! So come and let us celebrate the resurrection of our King! And be sure to invite a friend or family to join you.
Good Friday:
Friday, April 7th at 6:30PM
This Service is designed for the whole family
Easter Sunday:
Sunday, April 9th at 8AM, 9:30AM* & 11AM*
*Baptisms at the 9:30AM & 11AM Service
Children's Ministry will be available at every service
Want to Get Baptized this Easter?
More about us