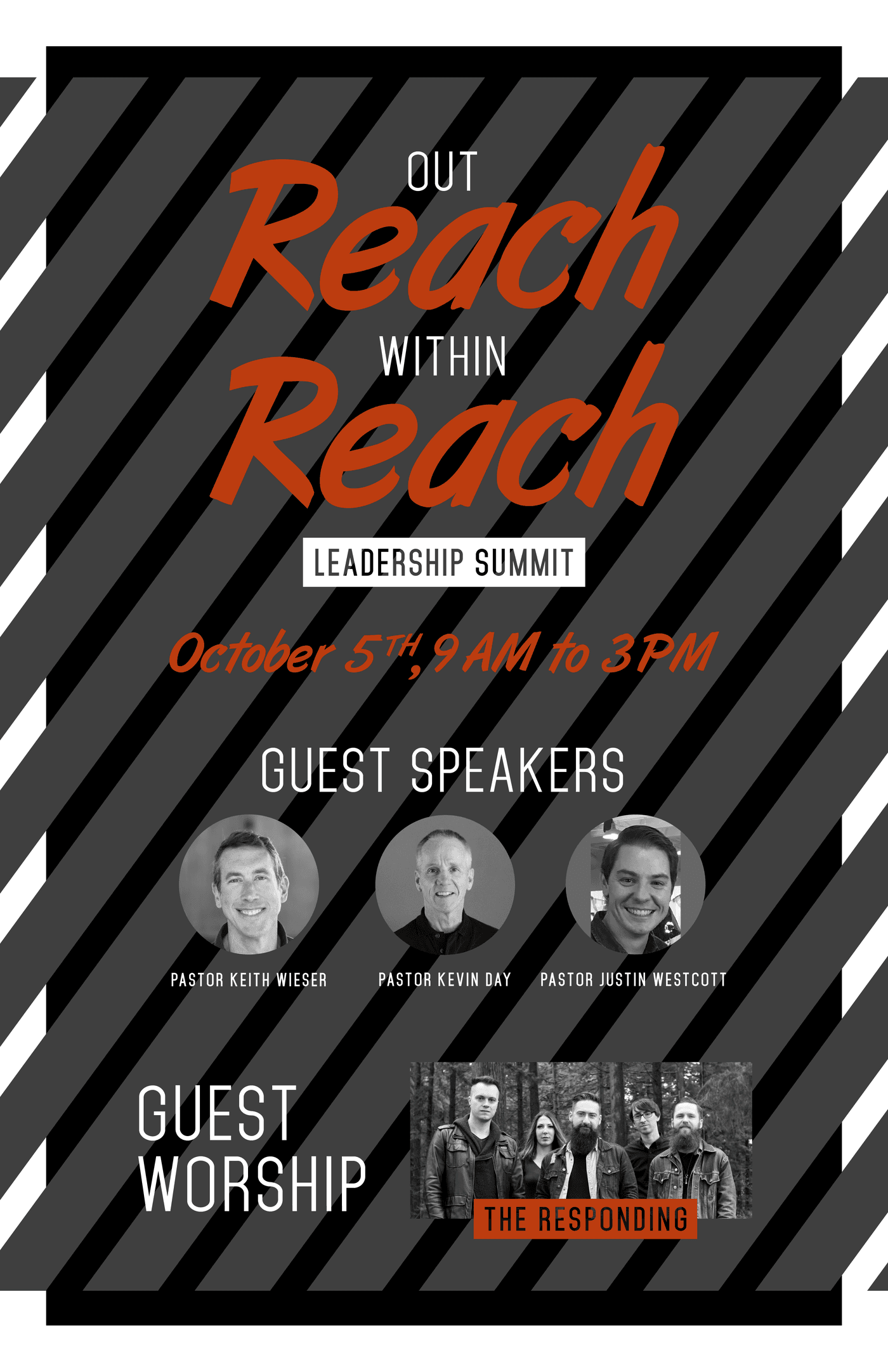 Saturday, October 5th | 9AM - 3PM
Calvary Chapel South
1340 West Smith Street, Kent, Wa 98032
Worship: The Responding (Crossroads Church)
Speakers: Pastor Keith Wieser (Resonate) & Pastor Justin Westcott (Soma) & Pastor Kevin Day (Calvary Chapel South)
Cost: $20 Breakfast Bar / Lunch / Childcare Provided
Come to the Leadership Summit and learn how to view any context as a gospel-opportunity, hear stories of what God has done through leaders who have submitted their influence to God, and get training on how to maximize your gospel-reach.
This is an event full of worship, testimony, and biblical instruction that you don't miss.
__________________________________________
A leader is not simply a person of influence. A leader is someone who purposefully uses their influence to lead people in a certain direction.
How do you use your influence?
What direction are you taking those who follow you?
We should always be using our influence to lead people towards the Good News of Jesus. As a leader, your gospel-influence is more important than anything.
For "whoever calls on the name of the Lord shall be saved."
How then shall they call on Him in whom they have not believed?
And how shall they believe in Him of whom they have not heard?
And how shall they hear without a preacher?
And how shall they preach unless they are sent?
As it is written: "How beautiful are the feet of those who preach the gospel of peace, Who bring glad tidings of good things!
Romans 10:13-15